Thanks for taking the time to visit my website! I specialize in assisting buyers and sellers on the Front Range. My website contains ALL listings from ALL Real Estate Brokers and Real Estate Companies in the area...sooooo you have easy access to ALL real estate properties for sale! You can search Boulder, Louisville, Lafayette, Erie, Longmont, mountain real estate (Nederland and Gold Hill, too), Superior, Broomfield as well as Westminster & Denver area----all homes, condos, investment properties, and land.
What further distinguishes me from the "pack"---my 43 years of real estate experience? Here is my bio: I obtained real estate license in 1976 when working at Wintergreen Resort in Virginia, the sister development of Hilton Head, SC. Moved to Richmond, Va in 1981 worked as a property manager for Virginia Landmark, Alexander Hamilton V was a partner. Became President of Stern Realty in 1990 to 1995 (developers of Innsbrook in Glen Allen, Virginia and 2nd largest builder in Richmond). Moved to Colorado in 1998 after recording an educational tape series on "How to Sell Your Home" which was endorsed by Zig Zigler. In Boulder for 1998 to 2000, was Sales Manager, for Coldwell Banker Colorado Landmark (Boulder& Louisville) and managed up to 50 brokers. From 2000 to 2008, worked with Better Homes & Garden and ReMax Alliance. Currently, I am the broker/owner of Living N Colorado.
In my 43 years of very active real estate service (faint), I have observed a tremendous difference in real estate brokers...knowledge, good attitude, energy, high tech communication skills, accessibility, and ultimately---
results
!! I welcome the opportunity to offer you true service and keen knowing in our journey together. I cannot direct the wind but I can adjust the sails for a smoother/enjoyable/keenly navigated journey. As Mark Twain said, 'Always DO right. This will gratify some people and astonish the rest'.

WELCOME to my website. If you have any questions, would like to see a home, just curious about your home's value, or just ask me a real estate question, please give me a call today at 303-581-0606 or email me at cynarey@gmail.com. Serving your real estate needs would be a delight! Cynthiaaaaaaaaa
NEW--2020-2021 Community Awards and Real Estate News
Greetings!!
Welcome to 2021---whewww!!! Here is our 2020 End of the Year Newsletter that shares some of the exceptional awards given to our community---locally and statewide. Yes, our 2020 lifestyle was challenging though our real estate market reflects solid growth and opportunity. After the below remarkable awards section and real estate news, we have attached a real estate chart that compares sales in 2019 to sales in 2020. On a side note, we are proud to live in Colorado and are grateful for the conscientiousness, kindness, and vibrant living in our amazing community.
2020 COMMUNITY AWARDS
Boulder
-Healthiest City in Every State by USAToday.com, Boulder was #1 in Colorado.
-Best Places to Live by USNews.com, Boulder was ranked #1. Denver was ranked #2, Ft Collins was ranked #6, and Austin, TX was #3 (dropped from #1 position last year).
-2020 Brain Concentration Index by Bloomberg.com, Boulder was ranked #1 and San Jose, CA was #2.
-World's Best Small City to Live by Monocle.com, Boulder was ranked #2. Lausanne, Switzerland was #1.
-Best Housing Market for Growth and Stability by SmartAsset.com Boulder was ranked #3. Ft Collins was #6, Midland, TX was #1, and Austin, TX was #2.
-Most Dynamic Metropolitans 2020 by HeartlandForward.com, Boulder was ranked #4 in the nation. 400 cities were evaluated based on economic performance and future resiliency.
-Great Cities to Call Home by Moving.com, Boulder was ranked #2. Denver was #5, Ft Collins was #6, and Louisville was #8 in the state.
-Best School Districts in Colorado by Niche.com, Boulder Valley was ranked #4 and Poudre (Larimer County) was #7.
-Top Ranked Schools in Colorado by USNews.com, Boulder's Fairview High School was ranked #7.
Broomfield
-Top USA Locations for Remote Workers (Due to COVID-19) by National Association of Realtors, Broomfield County ranks #9 and Douglas County ranks #2 in the nation.
Denver
-Next Top Tech Hub by KruzeConsultingKruzeConsulting.com, Denver was #1 followed by Austin, TX #2 and Salt Lake City, UT #3.
-Top Economic Bounce Back Post-Pandemic by Moody's Analytics, Denver was ranked #2 in the nation.
-Best Biking Cities by MyMove.com, Denver was ranked #4 in the nation.
Ft Collins
-BEST Places to Live by Livability.comLivability.com Ft Collins is ranked #1 in the nation. 1,000+ mid-sized cities were evaluated for this award.
-Fitness-Friendly Places in 2020 by SmartAsset.com, Ft Collins was ranked #8 and Boulder was ranked #9.
Longmont
-Top Boomtown in the USA by SmartAsset.com, Longmont was ranked #1 in the nation. Denton, TX was #2 and Denver was #7.
Louisville
-Best Places to Raise a Family in Colorado by Niche.com, Louisville is ranked #10.
Superior
-Best Places to Raise a Family in Colorado, Niche.com, Superior is ranked #3.
Colorado
-Best State for Job Seekers by GoBankRates.com, Colorado was ranked #1 in the nation.
-Best States to Retire by WalletHud.com, Colorado was ranked #2 in the nation.
-Where are Millennials Moving by SmartAsset.com, Colorado was ranked #3 in the nation.
-Top Economic States During the Post-Pandemic by USA Today Colorado ranks #4 and Utah was #1.
REAL ESTATE In 2020 and 2021
What is happening in the Front Range real estate market? EVERYTHING! As you review the attached 2020 Chart comparing 2019 to 2020 real estate sales, there are positive increases in the median price and mixed totals for the number of properties sold (fewer listings for sale). What the chart does not reflect is the continued extreme lack
of inventory based on the current high buyer demand. In the last two columns, you will see that the median price in 2012 is compared to the last year, 2020. Why use 2012 in the chart? Seems this is ground zero for stable prices which emerged in 2012 after the mortgage debacle in 2007 to 2010. This chart comparison gives an 8-year window
of a solid increase in property values.
As for interest rates, the Chairman of the Federal Reserve has said that the Fed funds rate would likely remain in the 0.25% range through 2023. This government pressure on low-interest rates should keep the mortgage rate similar to what it is now. The 30-year fixed interest rate has ped more than a percent last year and is hovering on record lows. These low-interest rates continue to stimulate buyer demand.
The low rates, coupled with the changing housing needs (a result of the coronavirus pandemic) have heightened the activity in the real estate market. How has COVID-19 impacted the real estate market: 1. In the spring and early summer, the sales in the real estate market diminished due to the concern of the virus and a two-month shutdown of real estate showings (Realtors® became non-essential workers). This decrease created a pent-up demand for buyers to buy in the remainder of 2020. 2. Then, some buyers and sellers began to shift to bigger houses with one or two office spaces, more/larger play areas, and living spaces to make it easier to embrace staying at home. 3. And buyers and sellers have more flexibility to work from any location. Some homeowners and buyers are shifting from metropolitan, dense areas to move to suburban towns and vacation hotspots.
After the winter and spring pause, in July 2020 the real estate market exploded, supercharged by low mortgage rates, tight housing supply, more buyers in the market due to low-interest rates, and buyers & sellers shifting in design and location preferences. All these factors have triggered intense competition among buyers and will continue to drive home prices higher in 2021. This is a time when "for sale by owners" have absolutely NO advantage in saving money nor does a pocket listing (a Realtor® quietly selling your home without posting it in MLS). When a Realtor® places your property in MLS, typically, the intense competition from all the Realtors'® buyers drives the asking price "through the roof".
Because of the potential market volatility and opportunity, perhaps, talking with your 'preferred' real estate broker (preferably us) is a good idea if you are considering buying or selling property in the next few years! We are there for you and are grateful for your business, friendship, and referrals.
May 2021 bring you and your family abundant health, strength, happiness, and richness. Yes, we CAN do this together and life is good in Colorado!
Warm Regards, Cynthia
Oh! Enter and win HGTV Dream Home 2021, a grand-prize package valued at over $2.8 million! If you win, we are clapping and you may consider listing your area home with us as you move to your NEW dream home! HGTV DREAM HOME ENTRY
Oh, by the way, in the last 9-month, you have not received our snail mail newsletters due to the COVID-19 cautiousness and because of our choice of going 'greener'. Annually, we will be snail mailing our End of the Year Report with our notepads. If you choose NOT to be on our mailing snail mail list to that yearly report and notepad, please let me know...send me your name and street address. Thank you---be safe, be vital, and take care!
Cynthia Arey, Living N Colorado,
Office: 303-581-0606 or Cell-Text or Call: 720-422-8292
The Promise of Excellence
The Growing Place Retreat, September 22nd, 2020, Mackinac Island, Michigan
.
"We come together as Earth's humanity, unified in purpose, to clear a path for all to live in peace and harmony, through mutual respect, love, compassion, and self-responsibility."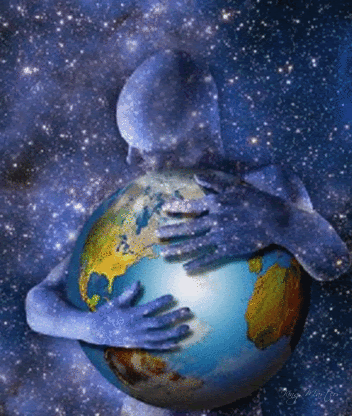 FEATURED PROPERTIES
(call to list your home here.)